Customer Reviews
100
reviewers would recommend this product
Write a Review
07/19/2022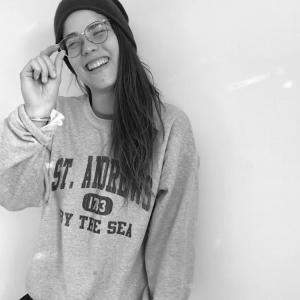 L
Lauren

Canada
I recommend this product
The best...period
My girlfriend is currently struggling with extremely long periods accompanied by excruciating pain. Traditional tampons made her pain worse, and the not-so-great ingredients were nerve wracking for long-term use. After many many misdiagnosis', she started to lose hope in finding a reason or solution...so I decided to give her Marlow products to try as a last resort. With Marlow tampons, she's feeling better and has some peace of mind - they've been her biggest game changer, empowering her to regain her freedom and return to the things she loves. I cannot thank the Marlow team enough - THANK YOU Nadia, Simone, Kiara, and Harit for the incredible work you do every day!!
07/10/2022
Cynthia D.

United States
I recommend this product
Perfect for the sensitive!
I have a connective tissue disorder that makes it extremely hard for me to use normal tampons. I get rashes and blistering 'down there' easily, even with pads. Because of the summer and loving swimming I decided to try out Marlow, I'm so glad that I did! The lube makes it easy to insert without causing issue and doesn't feel like it's drying everything out like salt on a slug. Even my sister, who has a tilted uterus had a lot easier of time wearing these!
06/21/2022
Julianna

Canada
I recommend this product
Good for those with sensory issues
As an autistic woman with sensory issues I always used to struggle with inserting and removing tampons. I decided to try marlow after hearing about how the lubricant makes insertion more comfortable. It really does, and it was painless to remove as well! I'm so thankful for this product
06/14/2022
Sophia

Canada
I recommend this product
Great product!
I really like both the lubricant and tampons. The lubricant truly does help to make it a pleasant experience and tampons have become my go to ever since I found Marlow! Shipping is fast aswell
04/29/2022
Viv

Canada
I recommend this product
My new go-to period product
I am absolutely in love with these Marlow tampons. I had always avoided tampons due to insertion discomfort and anxiety. Getting my period the day before I left for my Miami trip, made me me wanna reconsider this option. I came across these lubricated tampons and I am so happy that I did. The insertion was so easy and I did not experience any friction and pain. I was able to wear my bathing suits BECAUSE I COULD NOW USE A TAMPON! Highly recommend to any fellow menstruators that experience insertion pain.
03/29/2022
Mehr

United States
I recommend this product
Life changer
This product is a complete dream come true. I suffered from vaginal dryness for almost 9 years. I was able to put in a tampon for the first time using the lubricant that came with the bundle. It was effortlessly smooth and not the tiniest bit painful. I can't thank you enough Marlow!
02/13/2022
Saara

Canada
I recommend this product
Amazing product!!!
The product came straight to my door in an aesthetic and compostable package. I loved how easy and painless the insertion process was when I tried the tampons and the lubricant is the perfect missing puzzle piece to the overall tampon experience! This is a must try for any menstruator who not only wants a great product, but also an overall consumer experience and for those who want to support a company that advocates for better sexual education and the empowerment of the period. Bravo Marlow!
02/09/2022
Izzy

United Kingdom
I recommend this product
Best tampons on the market!
Honestly have never had an easier and more pain-free experience than with these tampons. Previously would never reach for tampons unless necessarily (swimming, etc), but now Marlow has become a go to during my period. Cannot recommend them enough! Also the packaging is super cute and environmentally friendly which is a huge added bonus!
02/02/2022
Bec M.

Canada
I recommend this product
Marlow tampon review
I had a great experience using this tampon. I always had trouble using tampons before, but the design and lubricant made the process so much faster and better. A regular tampon would take me like 40 mins to put in but this only took like 1 min so I'd highly recommend it!
01/26/2022
Cristina C.

Canada
I recommend this product
Revolutionary
Even on the driest days, insertion was easy and painless. It really is your average tampon but better. Its so exciting that more inclusive and environmentally mindful options like this exist for people who menstruate!
01/19/2022
Emma

Canada
I recommend this product
Everything was great!
Awesome product! Makes the whole process much easier with lubrication. The only thing I wasn't aware of was that the actual lubricant would be in a separate container from the tampons. For some reason I thought they would be pre-lubricated but that could have been a misunderstanding solely on my part. Overall the packaging is beautiful, the product is comfortable & easy to use, and I can't believe it's taken this long for a lubricated tampon experience to come to market! Thank you for all that the Marlow team has done!
01/18/2022
Priya

Canada
I recommend this product
The best thing since sliced bread
I was surprised by how much I loved this product. I've never used a lubricant with a tampon before, but it made a world of difference in my comfort levels when inserting. I also love that there aren't any funky chemicals/dyes in the tampon.
I recommend this product
Easy & Painless
It made insertion very easy and painless.
12/07/2021
Ariana

Canada
I recommend this product
Good for those not "wet" days
Tampon insertion is inconsistent usually (depending on how wet/dry my vagina is at the time). This felt like what it feels like to insert a tampon on a "good" (wet) day.