Customer Reviews
10/14/2023
Keith

United States
I recommend this product
Tampons
Very comfortable and easy to use
08/19/2023
Maggie M.

United States
I recommend this product
Amazing
I have never been able to use tampons. I've tried over and over again but I just kept hitting a wall. These have changed that! I have no problems and I'm amazed at how easy it is to use!
07/10/2023
Emma M.

United States
I recommend this product
So comfortable and easy for me to insert !!!
I had just about given up on ever being able to use tampons when my mother suggested I try Marlow Lights with Lubricant. Prior to trying Marlow tampons I had tried several types of slender tampons and insertion positions with no luck. But, with Marlow tampons, it was so easy - I used the lubricant while seated on the toilet and it was so comfortable. Love you Marlow!
07/06/2023
Hannah S.

Canada
I recommend this product
Love!
I don't love tampons because I find them uncomfortable to insert (especially after the first couple of days) but this has completely fixed that for me. I love that they're organic cotton and a much healthier material!
06/15/2023
Corina

Canada
I recommend this product
The Best!
Best service best tampons I've ever used! Highly recommend to everyone who menstruates. Game changing.
I recommend this product
Very easy to use
Would recommend this to my girlfriends!
I recommend this product
Great!!
It was great, I definitely recommend the tampons and lube, it has made putting in tampons much easier and less uncomfortable!
04/21/2023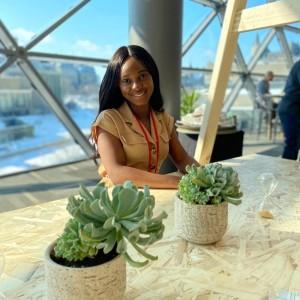 E
Ebs
I recommend this product
Love this product!
This was my first time using tampons so I knew I wanted to start with this brand specifically because of the lubricant. The product was easy to use, the experience was better than I expected. I'm definitely buying again!
I recommend this product
I Recommend Marlow Tampons To Mothers With Daughters Wanting To Switch To Tampons
My 15-year-old wanted to switch from pads to tampons but we struggled to find a tampon she could insert comfortably. We tried Marlow Light tampons with lubricant and Emma was able to insert them easily. She's been using them for several months and loves them!
02/20/2023
McKenzie

Canada
I recommend this product
Life-Changing For Me!
Thank you so much for allowing me to finally wear tampons, pain-free! I've always been so much more comfortable with pads and have had a fear of using tampons, which has made it harder to do the things I love to do on my period, like swimming. After years of just using pads, I was introduced to Marlow and since it made the insertion process so easy, I'm finally comfortable using tampons. I'd recommend anyone struggling to get comfortable with tampons to try this!
02/16/2023
Dané

Canada
I recommend this product
Marlube is life changing
Marlow really is the go-to for people who hate tampons lol I can attest to that! I didn't use a tampon for about 5 years, but knew I had to give them another chance when I found Marlow. The Marlube is a new bff and I can't imagine going back to a time without it. Thank you Marlow team for such seeing us! <3
11/19/2022
Abbey S.

United States
I recommend this product
I've finally found a tampon I can comfortably insert and wear!
I've finally found a tampon I can comfortably insert and wear! I've struggled for years to comfortably use tampons and I've tried them all - cardboard applicators, plastic applicators, no applicator; slims, juniors, teen sizes, lites. No matter what I tried, using tampons would always be uncomfortable for me and leave me feeling sore. But, Marlow Light Tampons with Lubricant are easy and comfortable me to insert with no discomfort at all. They are very comfortable for me to wear and remove as well. I love my Marlow Tampons!
10/24/2022
Carol

Canada
I recommend this product
Great Product!
Glad I tried these out - great product and company.
07/19/2022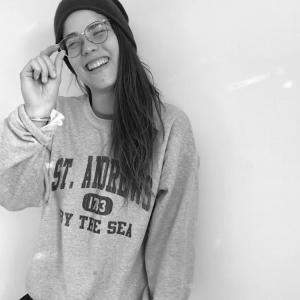 L
Lauren

Canada
I recommend this product
The best...period
My girlfriend is currently struggling with extremely long periods accompanied by excruciating pain. Traditional tampons made her pain worse, and the not-so-great ingredients were nerve wracking for long-term use. After many many misdiagnosis', she started to lose hope in finding a reason or solution...so I decided to give her Marlow products to try as a last resort. With Marlow tampons, she's feeling better and has some peace of mind - they've been her biggest game changer, empowering her to regain her freedom and return to the things she loves. I cannot thank the Marlow team enough - THANK YOU Nadia, Simone, Kiara, and Harit for the incredible work you do every day!!
07/10/2022
Cynthia D.

United States
I recommend this product
Perfect for the sensitive!
I have a connective tissue disorder that makes it extremely hard for me to use normal tampons. I get rashes and blistering 'down there' easily, even with pads. Because of the summer and loving swimming I decided to try out Marlow, I'm so glad that I did! The lube makes it easy to insert without causing issue and doesn't feel like it's drying everything out like salt on a slug. Even my sister, who has a tilted uterus had a lot easier of time wearing these!
06/21/2022
Julianna

Canada
I recommend this product
Good for those with sensory issues
As an autistic woman with sensory issues I always used to struggle with inserting and removing tampons. I decided to try marlow after hearing about how the lubricant makes insertion more comfortable. It really does, and it was painless to remove as well! I'm so thankful for this product